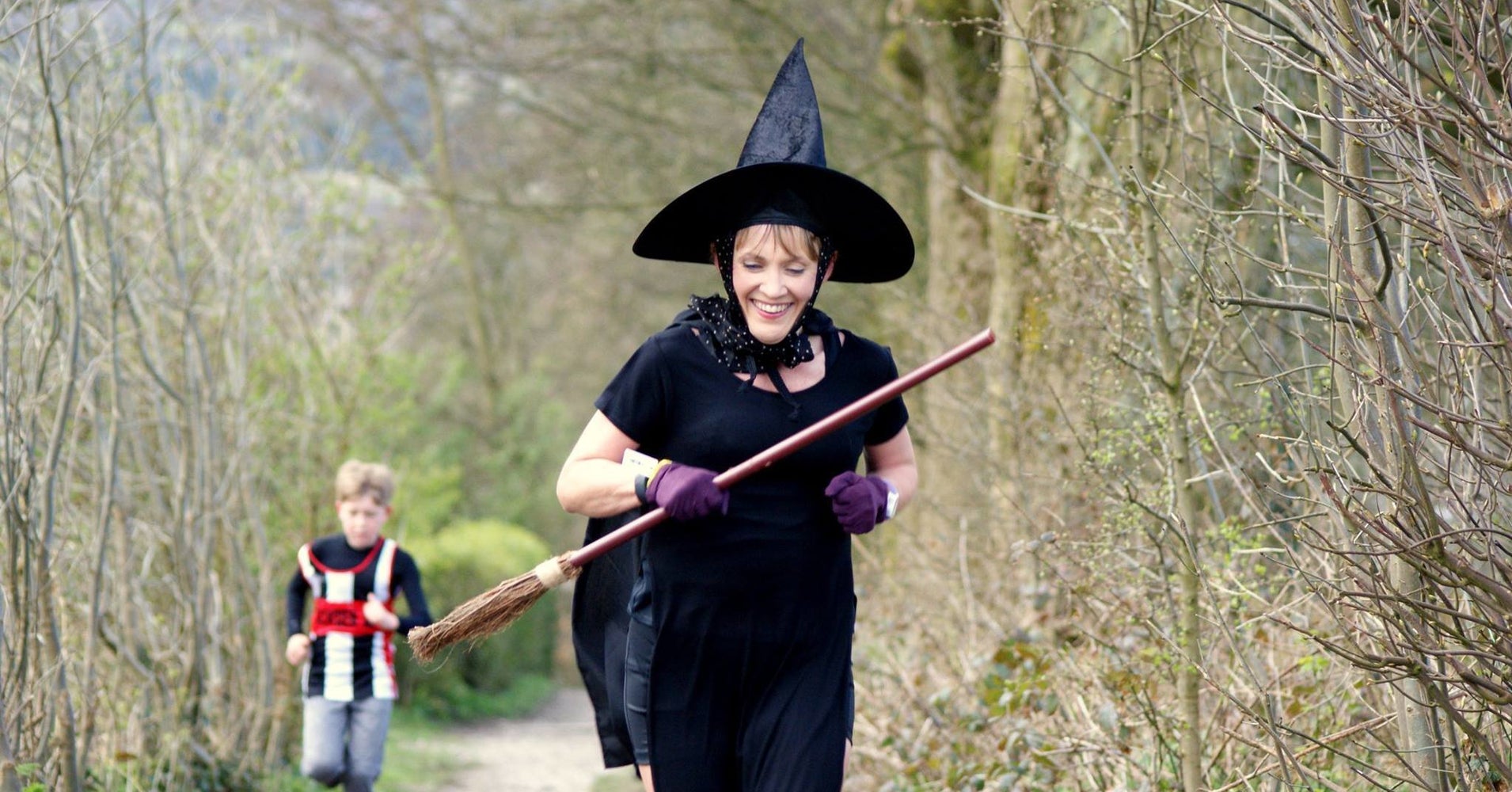 Breaking a world record isn't easy, but having one taken away from you? That's a whole lot harder.
Nicola Nuttall of Lancashire, England, decided to run the London Marathon in April in hopes of breaking the Guinness World Record for "Fastest Marathon Dressed as a Witch," and to raise money for the Alzheimer's Society, according to The Telegraph.
Before the race, she sent Guinness officials a photo of her costume — a black, floor-length dress purchased off eBay — and the organization approved. All she had to do was finish the race in less than four hours while wearing full-witch attire, including a witch's hat and broom. 
When game day came, Nuttall finished the 26.2-mile marathon in just three hours and 31 minutes — an impressive time, even for someone without a costume.
Come on twitter I wasn't easy to miss! Any @londonmarathoners see a witch run on Sunday? need evidence for @GWR pic.twitter.com/PDX7AwOw0l

— Nicola Nuttall (@nicnut) April 28, 2016
Nuttall seemed set to clinch the world record.
But when Guinness officials reviewed photos of Nuttall during the marathon, they deemed her dress as "substantially shorter" than the one they saw in her pre-race photo submission.
"With costume records, we ask the applicant to submit a photo beforehand of their costume so it can be approved by records management," a spokesman for Guinness told The Telegraph. "Unfortunately, while Nicola's pre-marathon photo met our guidelines of having a floor-length dress, her photos from the day show her with a substantially shorter dress with slits cut in for more movement."
For months, Nuttall argued that Guinness judges had failed to see the high slits that ran up the sides of her dress in her costume submission photo. She said she altered the dress so that it would be harder to run in it.
"Having sent it, they couldn't see the splits up the side and I actually thought this might make it easier to run in, so I added material to make it more difficult," Nuttall recently told Pendle Today.
Still, the Guinness judges wouldn't budge.
"I feel like I've let everybody down. I feel like a failure," Nuttall said. "I've been back and forth to them, but they have been so strict and inflexible."
Even though she missed out on the world record, Nuttall still raised the equivalent of $2,273 for the Alzheimer's Society through a crowdfunding page.
Perhaps witches aren't so wicked after all.